Rural women dairy farmers lead the way in community vaccination drive
By Shyana Ali and Roshni Chand
The lack of information, connectivity, religious beliefs, and misinformation has been one of the key reasons why many in Naitasiri have been reluctant to get vaccinated.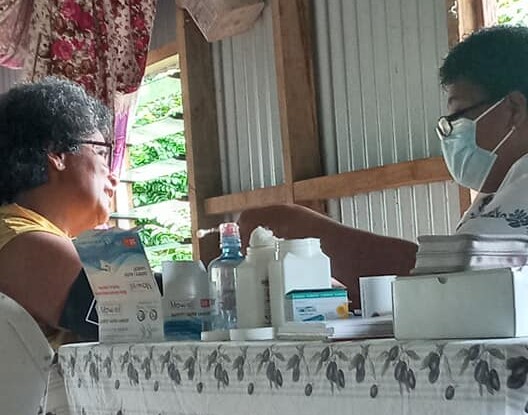 Recognising this reluctance, the women of the Naitasiri Women in Dairy Group (NWDG) have taken it upon themselves to help bring more understanding to the issues and to encourage their community to get vaccinated.
"We tried to encourage all members of the community to get vaccinated by talking about the benefits of the vaccine. Prevention from getting severely sick, protection for their families and most importantly so that our lives can return to normal," said Seruwaia Kabukabu, Secretary of the NWDG.
Acknowledging the farmers' and communities' loss of income, remoteness, and long commutes to health care facilities, Seruwaia coordinated a vaccination drive for her members and their families with the Ministry of Health. She offered her own home as the vaccination location and even housed and fed MoH officials who made the trip to Naitasiri.
Australian Government funding through the Fiji Women's Fund allowed the NWDG to provide transportation and small meals for the members in their family bubbles to be brought to her home for their vaccinations.  Impressively, the NWDG managed to assist 200 people across three villages to get vaccinated.
Despite the backlash that the NWDG has received from those who do not want to get vaccinated, Seruwaia is adamant that with the right information and encouragement that people can be guided to make the right choices.  She uses the NWDG's Facebook group to share information on vaccinations and key information from the government on COVID-safe restrictions.
The NWDG is hopeful that the vaccination campaigns will help in the return to a state of 'normalcy', providing relief to many affected dairy farmers.
"We need to look forward, there is a tomorrow there, so when we get back to business, we can better protect ourselves, families, and our community. Get vaccinated, so we can be all safe. Look at me, I have been fully vaccinated, I am protecting myself and my f
amily safe," added Seruwaia